Loving this lens ! Another samyang lens living up to the samyangs reputation of sharpness !
This one is a fuji fit and I use it on the Fuji X Pro 1
I have not had chance to use it properly yet, but I did a little testing earlier.
This one is a 100% crop.... just so you know.... when I say a lens is sharp... its sharp
This little guy is about one n half inches high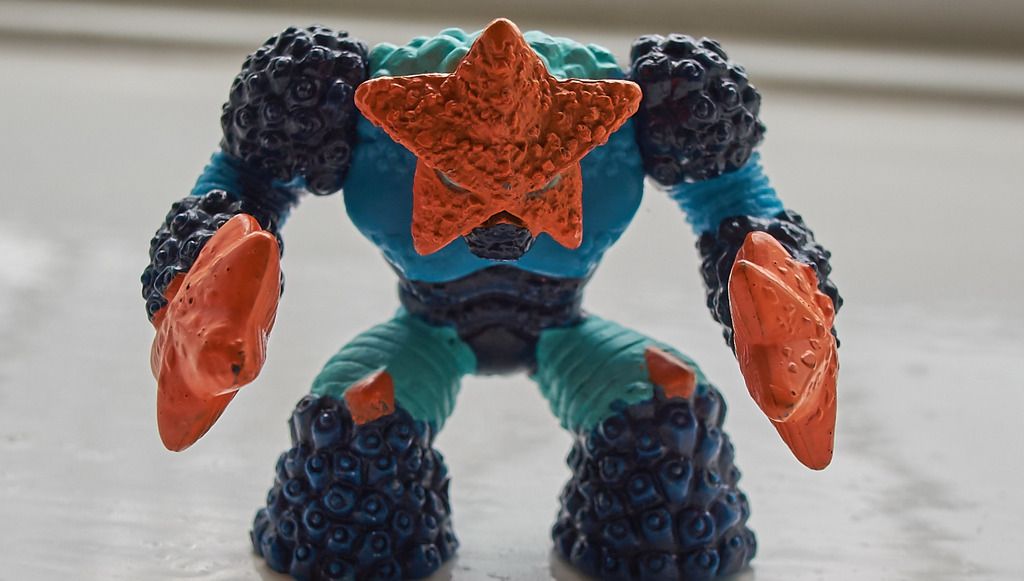 this is its closest focus and wide open at f2. No Crop !
Biting sharp in the middle, very sharp at the edges, where only the extreme corners suffer
The corners get ok at f4 and good from f5.6 to f11
Posts: 1042
Joined: Tue Apr 16, 2013 7:24 pm
Location: UK
---
I have to tell you that those shots are amazing
Posts: 1676
Joined: Tue May 07, 2013 3:01 am
---
Mike wrote:I have to tell you that those shots are amazing
Thanks Mike
The first was just a toy the kids left in the window while the second was what I was having to eat that day lol
Posts: 1042
Joined: Tue Apr 16, 2013 7:24 pm
Location: UK
---
---
Users browsing this forum: No registered users and 1 guest